When we walk into a retail store, we have some way of knowing where to go and what to do. If we walk into a Levi's we know to start searching the shelves for different sizes and types of jeans; we walk into a Target and expect to find the clothing right away with the electronics in the back; we walk into a Sephora and can usually find our favorite brand with one quick scan. With e-commerce however, this part of the customer journey is a bit different. The journey from homepage to product page is much quicker than shopping in real life, but there are some drawbacks. When a lead gets to a product page, this is either where you can either excel or lack in comparison to physically holding the product in a retail store. We will discuss 10 ways to create a stellar product page by creating a better experience than being in a retail store.
1. High-Quality Images: Your potential customer can't hold the products, so make it as clear as possible what the item looks like from all angles. Be sure to include photos that tell a story, including a person, and/or show how the product is used. Using video or GIF's can differentiate your product pages as well.
2. Call To Action: Make sure your call to action (ie, "add to cart") is intuitive and clear. It's best to have your CTA in a non-neutral color that aligns with your brand palette. It's also helpful to avoid colors that are too bright as they can be perceived as pushy, such as red.
3. Cross-sell Sections: Have a section on your product page that displays other similar or complementary products. This is a great way to expose more of your catalog while potentially increasing the order value.
4. Heading and Subheading: You only have a few seconds to grab your users' attention. The first elements they notice are the image and heading, which should be the product title. Having a subheading is a way to add a little extra product detail for the customer's first glance; just be sure that it's visually differentiated from the header.
5. SEO-friendly description: Although most users won't read through a full description, including keywords can be especially helpful for ranking on Google. If you're also selling products on Amazon, using keywords can help increase your chance of visibility on search pages.
6. Reviews (hopefully good ones!) Product reviews have a major influence in one's purchasing decision, in fact 85% of consumers read reviews before buying a product. One of the obstacles here is receiving reviews- so it's important to encourage existing customers to leave a review after purchasing. What's becoming even more valuable for product pages is user-generated content. Allowing previous customers to post photos of their product is another way to market your product, and free might I add.
7. Responsiveness: It's expected that by 2021, 53.9% of online sales will be on mobile devices. It's vital that your product pages are just as easy to navigate as they are on a desktop. With smaller screens and less space, be sure that the organization of your product page is optimized for mobile.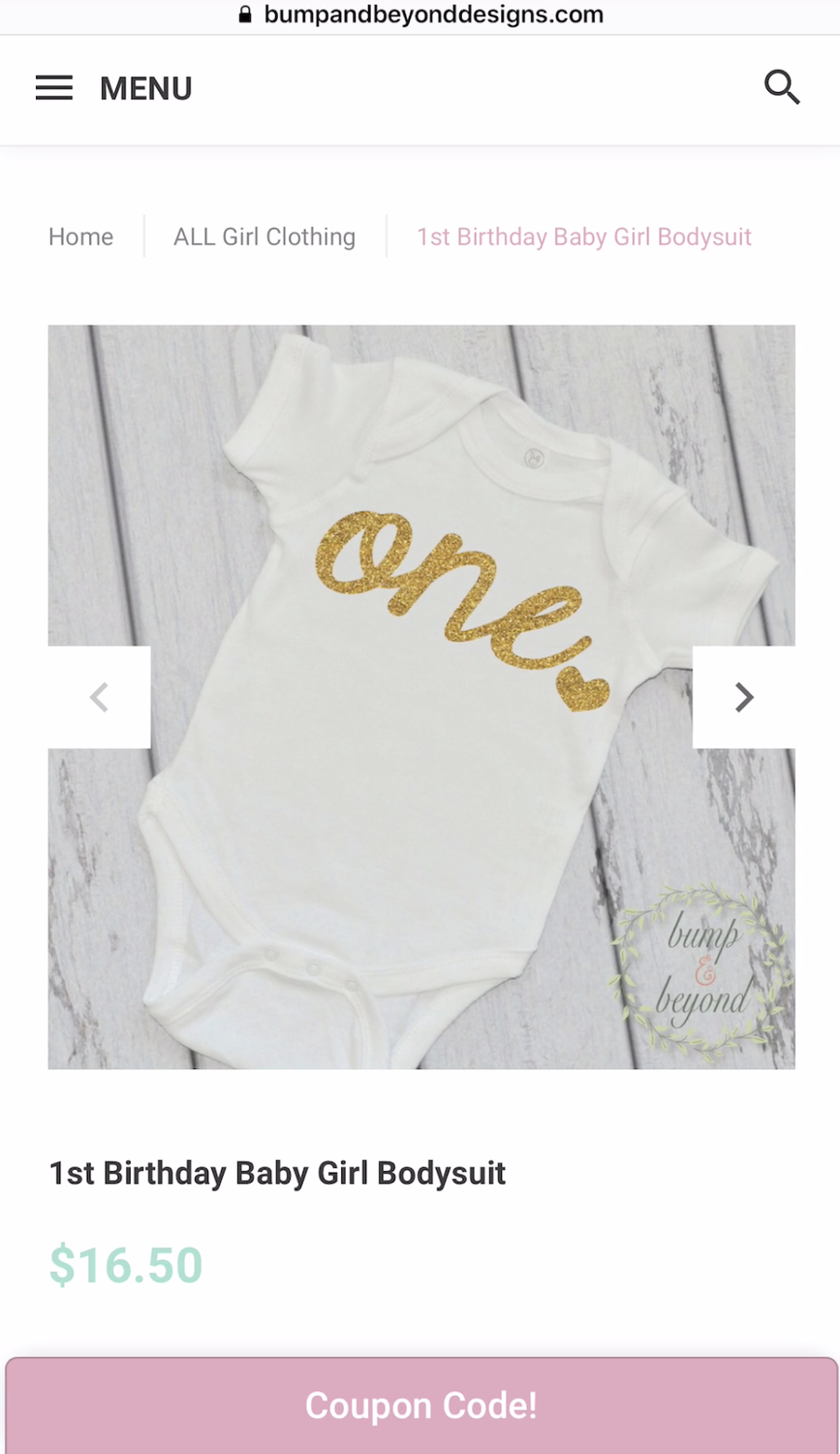 8. FAQ: Include a section near the description that has some frequently asked questions. You can find out which types of questions should go here by listening to customer feedback; if one person asks, likely someone else is thinking the same thing. It isn't recommended to list too many questions as this can cause the user to overthink their purchasing decision and may backfire. It's recommended to include 2-5 of the top questions.
9. Test a scarcity factor: The keyword here is to test. Use messaging such as "5 remaining inventory" or "sale ends in 2 hours." It's not recommended to do this all the time since that will appear less genuine, but it's helpful to test a few different methods. Testing will give you a better idea of what your customers may respond well to and can then be used during peak seasons.
10. Apple Pay: 27% of people who abandon their cart do so because the checkout process is complicated. The checkout process should be the most mindless and intuitive part of the customer journey. Integrating Apple Pay, especially on mobile devices can help create a more seamless checkout process for those who have the payment option synced. Easy payment options such as Apple Pay, encourage the customer to quickly purchase without having to find their card and type in all the information.
We are now living in an era where online retail is growing exponentially year after year. Last year consumers spent 453 billion dollars on the web for retail purchases, up 16% from the year prior. As the numbers are expected to grow, e-commence brands are expected to keep up. Since there are certain elements of purchasing in a retail store that can't be replicated through e-commerce, it's important that our product pages are being maximized to their potential.
For any guidance on optimizing your product detail pages, website design, or a full website buildout, please contact me at bri@digitalnomaddesigns.com